Spring has definately sprung and when that happens I turn my attention to skiing as many lines as I can squeeze in before the bike, trails, camping and hiking become the only alternatives.
Mount Watson stands tall at 11,527′ amidst a number of other peaks like Bald Mountain, Reid and Notch Peak near the Bald Mountain Pass off the Mirror Lake Highway in the Uintas. Mount Watson isn't really that impressive on paper, but what's most inspiring is the east face, particularly when seen from Bald Mountain pass as you're heading down towards Kamas. It's also the first major peak you catch a glimpse of as you pass the Provo River Falls around mile marker 23.
I was on a recon mission yesterday, not thinking I'd make the summit. But it shouldn't surprise me that I would go anywhere but to the summit, despite the 5 miles of road I had to skin to get to the Trial Lake turn off. The drive and desire to summit a mountain, particularly one I've talked about for years is quite simple, elementary even. Skiing down said mountain is icing on the cake.
From the Trial Lake turn off, it was another 1.5 miles of skinning to the base of the mountain as my route took me across Trial Lake, through the woods that later in the day would smell and feel like a warm summer day, then booting up the southeast ridge as I made the summit.
(Click on the thumbnails below to see the photos larger)
The feeling of standing on top of a mountain you've looked at for years is unique and rewarding.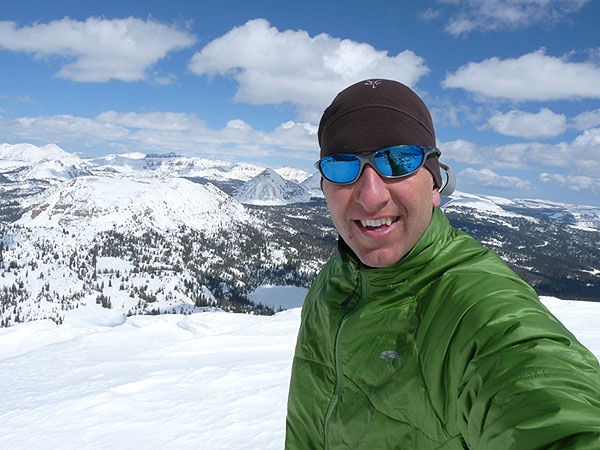 The views from on top were tremendous and my up close and personal inspection of the East Face was motivating. The upper 2-3 turns may be some of the spiciest skiing I have yet to ski, approaching 60 degrees. I didn't ski it, opting to reserve that treat for when I return with my friend Jim, so I ventured down the north ridge. After getting to a more mellow spot where some sled heads had been high marking, I dropped in for a few turns in some tricky wind crusted snow.
The trek out was smooth although I wished for better wax and nordic skis for the kick and glide down the 5 miles of the Mirror Lake Highway to the car. It was a great day in the mountains for a solo adventure. I'm looking forward to returning for the descent of the East Face proper.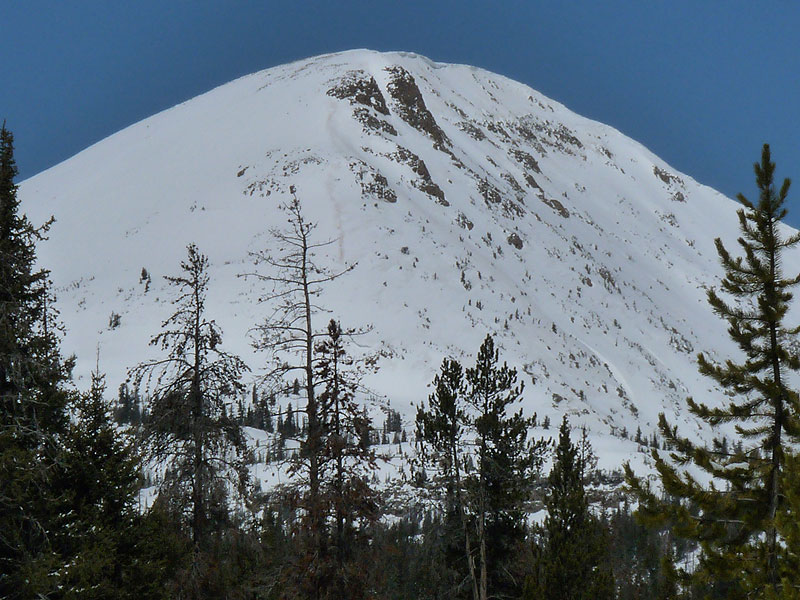 Leave a Reply
You must be logged in to post a comment.